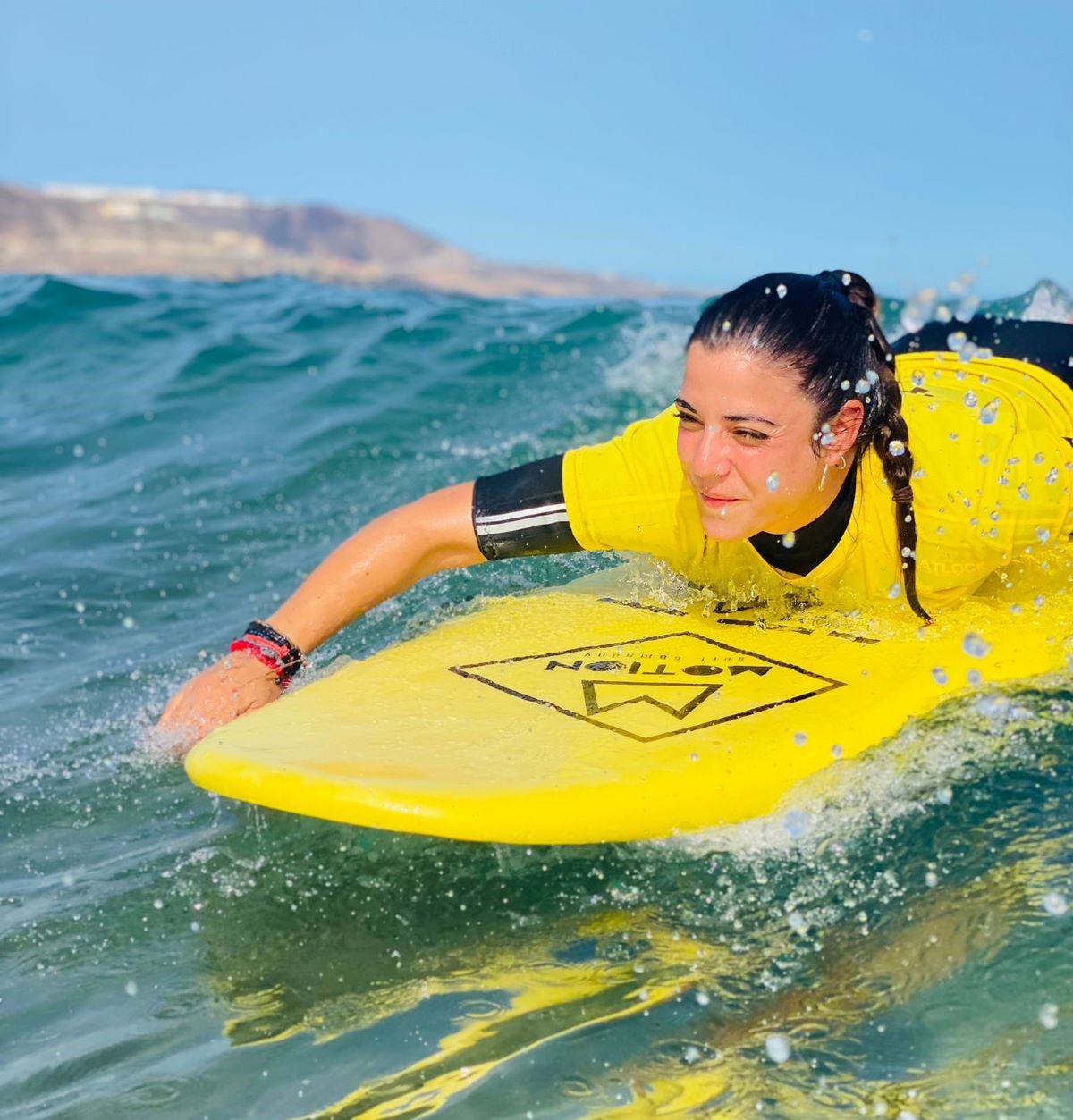 Price list
1 surf lesson 30€
2 surf lessons 55€
3 surf lessons 75€
4 surf lessons 95€
5 surf lessons 115€
?‍♀️ About the classes ?‍♂️
? For whom are the classes suitable?
The classes are suitable only for beginners. We consider you a beginner if you participated on 0 – 30 surf lessons!
? Where are the classes happening?
You will surf in the ocean of beautiful surf spot called La Cícer situated on the west part of Las Canteras beach.
? What is the duration and the structure of the class?
The class is 2 hours long and consists of the following parts:
⚬ preparation (choosing the right wetsuit and surfboard, short theory)
⚬ warm-up
⚬ practice in the ocean + corrections
⚬ relaxation / stretching
?️ Which days and at what time are the classes happening?
Monday to Sunday
10:00 – 12:00
? What do you need to bring?
✔️ bikini / swimming suit
✔️ sunscreen
✔️ towel
✔️ motivation and good vibes ☺️